Jo'burg; it's fast paced, exciting and always changing. You need energy to thrive in this bustling city and we at Food Trucks know this city closely. We'll make sure that your busy restaurant, trendy food market stall or pop-up restaurant gets what you need when you need it. If we don't already stock it, we'll do our very best to find it for you.
If you'd like to talk to us about our product and service offering, how we can help you grow your business or how we can add to your menu offering, give us a call today on 011 804 3663, or start your application to open an account by completing the credit app below.
Jozi Chefs you're just a few simple steps away from getting your next specialist delivery from Food Trucks!
Download Credit App
Download and complete the digital form. Save your application form & email it to: info@ft-online.co.za
Print and Sign Credit App
Print out your form, sign all pages and make a copy of the forms for your
own records.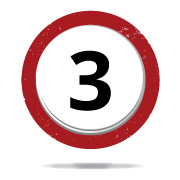 We'll be in Touch
We will be in touch to arrange the collection of the original signed copies and supporting documentation at a time that is convenient to you.
Account Opened
On opening of your account, you will be sent your login details to begin placing your orders online.
*Same day delivery may depend on the delivery schedule and time that the order is placed. Remember you can place your order online at any time.